Skillsmalta is a newly established organisation with the sole purpose of specialising in developing education and training development programmes for professionals. It recognises that today's business and professional environment gives crucial importance to personal and professional development of personnel involved particularly those who are directly involved or have the responsibility of managing people. We are all aware that working environments are changing at a fast rate and leadership is becoming a real challenge particularly as employees are becoming more demanding and knowledgeable. One therefore has to be fully prepared for the emerging work culture.
Almost all sessions organised by Skillsmalta will be a hands-on practical experience that will take participants through an interactive journey with ease through interesting case work-outs yet without sacrificing the necessary theoretical backgrounds. Ample time will be given to audience interaction and participation.
Indeed education and training are the keys to making one's business more successful. Most research point to this reality. However, the success of education and training lies in tailor-made courses that meet the various needs of professionals and on the philosophy that the focus should lie on the solution rather than the problem.
"You can't climb the ladder of success with your hands in your pocket!"
Arnold Schwarzenegger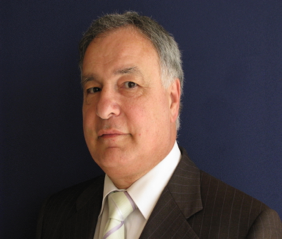 Frans Borg started his career in 1977 as a school teacher until he was promoted to Assistant Head of School and eventually Head of School. In 2001 he was appointed Director Office of Review and consequently Director EU Affairs and Policy Development. In 2005, Frans Borg became Permanent Secretary at the Ministry of Education, Youth and Employment.
During his 32-year career within the educational sector Frans Borg was deeply involved in various education policies and reforms and was instrumental in the positive conclusion of the Malta Government-Malta Union of Teachers Reform Agreement signed in July 2007. For a number of years he also facilitated training courses for university students at the University of Malta
In February 2009 he moved to the post of Permanent Secretary at the Ministry of Social Policy and later was appointed Deputy Secretary to the Cabinet.
Frans Borg can also be considered one of the pioneers in parental involvement in Malta, having served as President of the Association of School Councils (AKS) since its inception. He also served as Secretary General to the European Parents Association, a Europe-wide organisation with a membership running into millions of parents.
Frans Borg is in possession of a Master's Degree in Education (Curriculum), a B.A (Gen) in History and Social Sciences, a Teachers' Certificate, a post-graduate Diploma in Administration and Management and another post-graduate Diploma in School Counselling.