[ONLINE] Tax & VAT Requirements for Self-Employed Individuals – 21 & 22 October
These seminars are designed to assist anybody who has decided venture in self-employment and would like to know all the taxation implications, including registration requirements and how to complete necessary documentation
Seminar Description
Seminar Description
These seminars are designed to assist anybody who has decided venture in self-employment and would like to know all the taxation implications, including registration requirements and how to complete necessary documentation.
CPE
Qualifies for 4 CPE CORE hours under the core competency area.
Seminar Fee
The seminar fee is €80.00  The fee covers seminar participation and access to event resources.
A receipt will be issued to all participants.
Event Resources
Participants will receive the event resources by email.
Additional Information
For more information, kindly use the following communication mediums:
T: 21 58 53 74   M: 77 01 17 19   E: info@skillsmalta.com      Webpage: www.skillsmalta.com
Programme
Title: Introduction, requirements by law, registration of employees – Session 1
Date: 21.10.2020
Agenda:
Introduction
Registration with Jobs plus
Registration with the social security department
Registration for taxation purposes
Registration of any employees
Obligations with regards to payment of social security both personal and on behalf of employees
Obligations for a direct tax perspective
Overview of VAT obligations
Title: Completing the income tax return – Session 2
Date: 22.10.2020
The session will be a practical session dedicated to the completing of the income tax return for self-employed persons.
About Speaker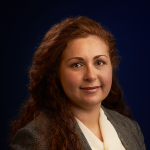 Dr. Jeanette Calleja Borg is a practitioner in the area of tax compliance with over 18 years experience. She read for a Bachelor of Commerce, a Bachelor of Accountancy (Hons.), a Masters in Financial Services from the University of Malta and subsequently a Ph.D in…