Customer Due Diligence Obligations – A Shift in Expectations – 4 December 2019
With the 4th AML Directive and the 5th AML Directive on the horizon, there is a greater focus on the risk-based approach. How has this changed one of the key obligations which emanates therefrom: customer due diligence (CDD)? What is being expected from subject persons? Skillsmalta is organising an information session with Dr Rakele Cini on this topic, which will also shed light on the changes brought about by the updated CDD chapter of the FIAU's latest Implementing Procedures
Seminar Description
With the 4th AML Directive and the 5th AML Directive on the horizon, there is a greater focus on the risk-based approach. How has this changed one of the key obligations which emanates therefrom: customer due diligence (CDD)? What is being expected from subject persons? Skillsmalta is organising an information session with Dr Rakele Cini on this topic, which will also shed light on the changes brought about by the updated CDD chapter of the FIAU's latest Implementing Procedures.
CPE
Qualifies for 3 CPE CORE hours under the core competency area.
Course Fee
The course fee is €45.00 Members €50.00 Non Members . The fee covers course participation, coffee break and access to event resources. A receipt will be issued to all participants.
Parking Facilities
Participants are advised to make use of the venue's car park. Parking space in the car park is available on a first come, first served basis. Parking is also available close to the venue.
Events Resources
Participants will receive the event resources by email.
Additional Information
For more information, kindly use the following communication mediums:
08.45 Registration
09.00 Customer Due Diligence Obligations
10.30 Coffee Break
10.45  Customer Due Diligence Obligations
12.15 Questions and Conclusion
About Speaker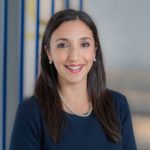 Dr Rakele Cini graduated Doctor of Laws from the University of Malta in 2010 and was admitted to the Maltese Bar in the subsequent year. Dr Gauci currently heads the Risk and Compliance Department within BDO Malta, responsible for the areas of prevention of money…