Changes in the Remittance Basis of Taxation; Q & A Information Session- 18 June 2019
Q & A Information session on the recent changes in the remittance basis of taxation
Seminar Description
At present, individuals who are ordinarily resident but not domiciled in Malta are only being charged for
Malta tax on source income and on income remitted to Malta. As a result of the new changes such
individuals, with effect from basis year 2018, will be subject to a minimum tax of €5,000 annually in
Malta, if they have an income of at least €35,000 per annum earned outside Malta.
Some deductions against this €5,000 may be allowable for amounts of tax paid in Malta. Further
provisions of Double Taxation Relief may apply.
CPE
Qualifies for 1 CPE CORE hours under the core competency area.
Course Fee
The course fee is €15.00 . The fee covers course participation and event resources. A receipt will be issued to all participants.
Parking Facilities
Participants are advised to make use of the venue's car park. Parking space in the car park is available on a first come, first served basis. Parking is also available close to the venue.
Events Resources
Participants will receive the event resources by email.
Additional Information
For more information, kindly use the following communication mediums:
12.30 Registration
12.45 Q & A information session on the changes in the remittance basis of taxation
13.45 Conclusion
About Speaker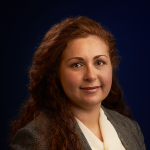 Dr. Jeanette Calleja Borg is a practitioner in the area of tax compliance with over 14 years experience. She read for a Bachelor of Commerce, a Bachelor of Accountancy (Hons.), a Masters in Financial Services from the University of Malta and subsequently a Ph.D in…